Matthew never had a chance.
The surprise isn't that Matthew is homeless;
The surprise is that he survived, at all!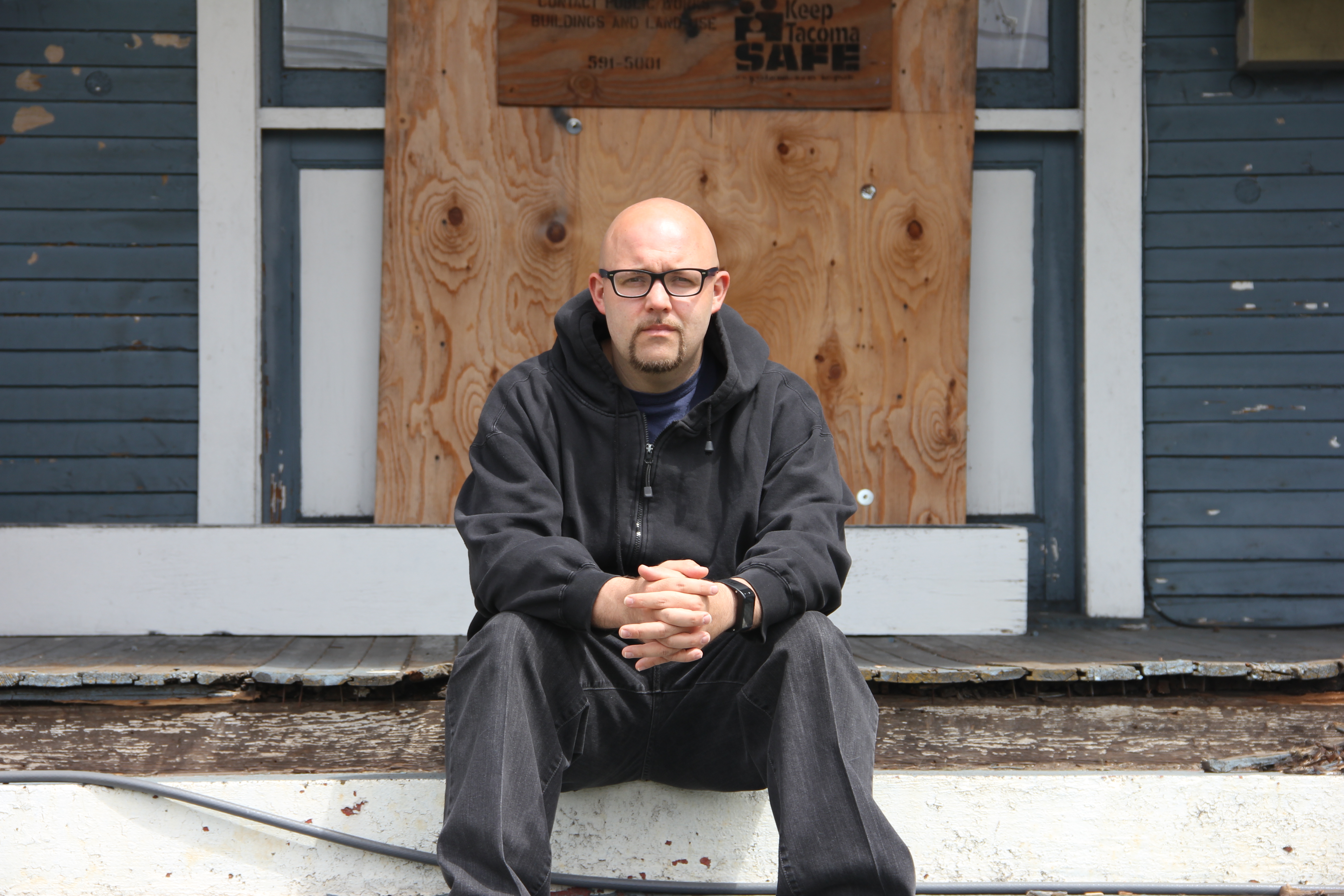 It began when Matthew was an infant – he was born as a baby with an addiction, cocaine already in his system. By the time he was four he was homeless; his family was living out of cars and in the woods. Despite his mother's mental illness and severe drug habit, the family was eventually able to move into a small, dilapidated place on Hilltop. That's when things got really bad . . .
"It was just me and my brothers on the street. I was 12, my brothers were 13 and 14,"
On Hilltop, Matthew was molested by a family "friend" when he was five. His mother felt sorry for him, so she didn't beat Matthew like she did her other boys. But Matthew shudders with horror when he recalls the day his mom lost control.
"She was mad the dishes weren't done, and then she started throwing dishes, hit my brother with a plate, like a flying saucer, and then she broke this glass, and my brother Nick, she cut his wrist with the broken glass because the dishes weren't done."
It wasn't long after that, that his mom made her first attempt at suicide.
Despite constant violence in the family, Matthew remained his mom's favorite. As a reward, she began smoking methamphetamine with him – when he was twelve! He's been addicted ever since.
Shortly after getting her son hooked on meth, his mother simply abandoned Matthew and his brothers on the street. They drifted to their grandfather's garage (he wouldn't let them in his house) and eventually ended up with their father – who himself was a heroin addict.
By the time he was sixteen, he was kicked out again and onto the street for good – neither parent wanted anything to do with him. His father died from heroin related issues in 2006. In 2012, his mother overdosed on heroin and methamphetamine and also died.
"I started smoking meth with my mom when I was 12. My addiction really just progressed from there."
To this day, Matthew still suffers from terrible nightmares and panic attacks due to his childhood. Depression and even suicidal thoughts are something he has battled for years. And of course, he has had addiction issues since he was a young boy.
So it's no surprise that as an adult, Matthew has been in and out of homelessness, struggling to adjust to a normal life.
But then, his life took a 180° turn at twenty-nine years old, when he walked through the Mission's doors. So be sure to read next month's Help Hope Healing newsletter to learn the rest of his inspiring story.