Special Coronavirus (COVID-19) updates on the Mission's response, urgent needs and the many ways you can make a difference now!
With your help and generosity we are Serving the Homeless and Hurting in
Tacoma & Pierce County
Since 1912, the Mission has been offering God's Help, Hope and Healing to the most impoverished members of our community. Your gift of any amount makes a difference for the men and women who are hurting and homeless in Tacoma & Pierce County. Give simply and securely by clicking any of the gifts below.
Your Gifts Provide Crucial Care & Tools to
Help Our Neighbors in Dire Need Rebuild Their Life

Right now, individuals and families suffering in homelessness are desperate for a new beginning. Life-changing resources, like the ones below, help to equip and empower our vulnerable neighbors to escape homelessness and step into a better future.
Daily Meals
Daily Meals
"I thought there was no love for me out there anymore, but I was wrong. There is, and I found that in a meal."
– James
Shelter
Shelter
"If this place did not exist, our baby would have died. That's a hard, medical fact."
– Dave
Job Readiness
Job Readiness
"The staff at the Mission gave me a voice . . . they kept encouraging me and more."
– Jason
Education
Education
"The Mission helped me be more than I was. Without the confidence I now have with my GED, I wouldn't be where I am." – Paul
Addiction Recovery
Addiction Recovery
"This program is what made the difference. It's not a clean and sober program, it's discipleship."
– Morgan
Faith Formation
Faith Formation
"I felt like there were chains holding me down. I didn't know I could ask Jesus to release me. I can breathe now. Before, I felt dead." – Kathleen
Mental Health
Mental Health
"I learned where my behaviors came from. Why I was so angry and defensive. It helped me have goals and achieve them." – Amanda
Veteran Services
Veteran Services
"My life was getting bleaker. Being here gave me hope. You can really see the staff's dedication to helping veterans like me." – Justin
Youth Services
Youth Services
"Without the Mission, I wouldn't be graduating."
– Tre'von,
Age 17
Accomplishments From This Past Year
304,556 Meals served


2,524 Men, women and children helped
(a 7% increase from last year)
89 Men and women graduated from our New Life Recovery program
581People placed in stable housing
(a 62% increase from last year)
498 People received jobs
(an 87% increase from last year)
What's happening at Tacoma Rescue MissionSTORIES, NEWS & EVENTS YOU SHOULD KNOW ABOUT
Check below to keep up on the latest news, events and stories about what is happening at Tacoma Rescue Mission. See how your involvement and partnership is changing lives and impacting our community.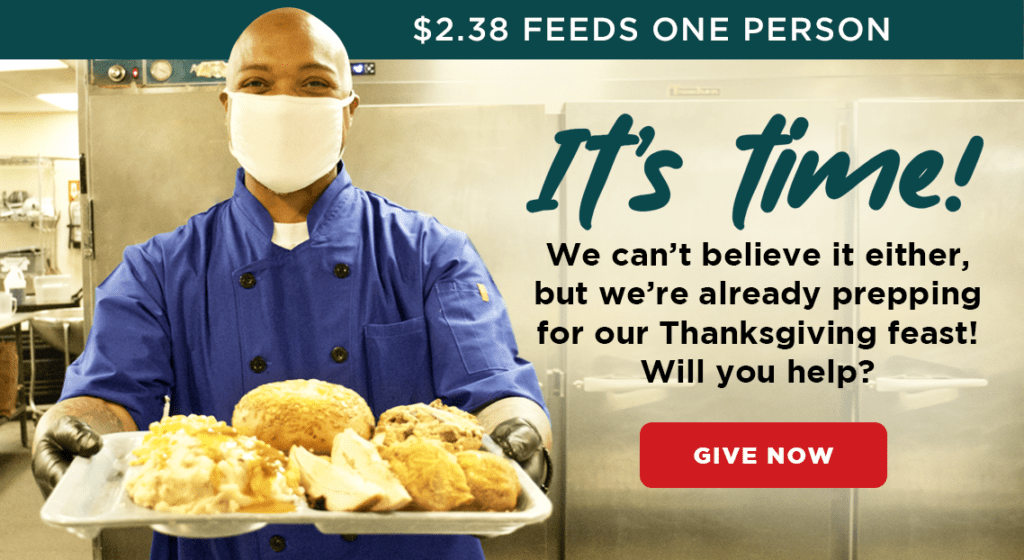 The Tacoma Rescue Mission legacySERVING THE HURTING & HOMELESS FOR OVER 100 YEARS
The Tacoma Rescue Mission is proud to have served Tacoma and Pierce County since 1912. For over 100 years we have continued to serve in the name of Christ, while emphasizing the dignity of each person who enters our doors. We value the needs of our immediate community, and continually adapt to the changing needs of those who come to us for help.
< Swipe left to right to explore the timeline >
A GROUP OF CARING TACOMANS START THE MISSION AS A SMALL SOUP KITCHEN ON PACIFIC AVE
Tacoma Commons Mission | 1912
THE MISSION GROWS AND PURCHASES ITS FIRST BUILDING ON 1512 PACIFIC AVE
Tacoma Rescue Mission | 1939
A SAFE HAVEN IS BUILT FOR SINGLE WOMEN & FAMILIES IN CRISIS
The Emergency Family Shelter | 1971
THE INN PROVIDES ADVOCACY AND COMMUNITY FOR YOUTH SURVIVING ON THE STREETS
The Inn Youth Walk-In Center | 1988
FREE COUNSELING SERVICES ARE PROVIDED THROUGH THE MISSION'S PRISON CHAPLAINCY PROGRAM
Chaplaincy Program | 1920
HOPE HOME IS FOUNDED TO HELP WOMEN WITH EMOTIONAL AND MENTAL TRAUMA
Hope Home | 1960's
THE DOWNTOWN TACOMA CAMPUS OPENS TO HELP REACH EVEN MORE PEOPLE IN NEED
Tacoma Rescue Mission | 2001
Make a difference with Tacoma Rescue MissionVOLUNTEER OPPORTUNITIES FOR EVERYONE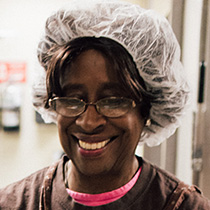 "I have been volunteering in the kitchen for over a year. I love it. I enjoy knowing that my being there makes a huge difference in people's lives. To bring a smile and conversation and knowing that it might be the only smile and conversation they may have had in a while makes me blessed and happy. They appreciate and are thankful for my service to them." – Roberta
Sign up to volunteer too
Need Help? Tacoma Rescue Mission Is Here
We offer meals and emergency shelter for men and families with children. We also provide long-term recovery and educational services to those in need in our community.

More Information
We couldn't do this without your partnership! Thank you!YOUR GIFT CHANGES YOUR COMMUNITY
Your donation goes directly to provide food, shelter and addiction recovery services to hurting men, women and families in our community. Please click here to give safely and securely online.
Partner with us monthly