Instability plagued Holly's entire life before she came to the Mission. Instability brought on by trauma. Heartbreaking trauma.
When she was just 3 years old, Holly's family was kidnapped. Her and her two sister were held hostage. Their mother was left for dead. By God's grace, a state patrol officer found and saved them.
After escaping with her life, Holly still faced physical abuse throughout her childhood.
The final straw for her came when she was 7 years old. Holly learned that the man she knew as her birth father, wasn't related to her at all.
It felt like a betrayal. She didn't know what to believe or who to trust.
The pain of her life was overwhelming. Eventually, she turned to drugs to cope.
Years later, Holly met her husband and they had a son. One night, some men broke in to their house. They wanted to kill Holly and the baby while her husband watched. But, he stood in the way. Holly's husband was shot and killed right in front of her.
"He's our hero. He took a bullet for us," Holly says, her voice full of grief.
Holly was traumatized and devastated. She drowned herself in drugs to escape the pain.
"The more drugs I did, the more I didn't have to feel," she shares.
Eventually, Holly met someone new. She and her son moved in with him. But, he quickly showed his true colors when he became violent.
Holly fled her abusive boyfriend. Ending up homeless. Still battling addiction. She had already lost everything and was about to lose her son for good, too.
Holly knew she had to make a change.
Thankfully, a friend of Holly's connected her with the Tacoma Rescue Mission.
In our New Life Recovery Program, Holly was able to step into a future she never could have imagined for herself.She was able to overcome addiction, restore her faith in Christ, and become a better mom. Through our Career Development Services, she got the tools she needed to get a job.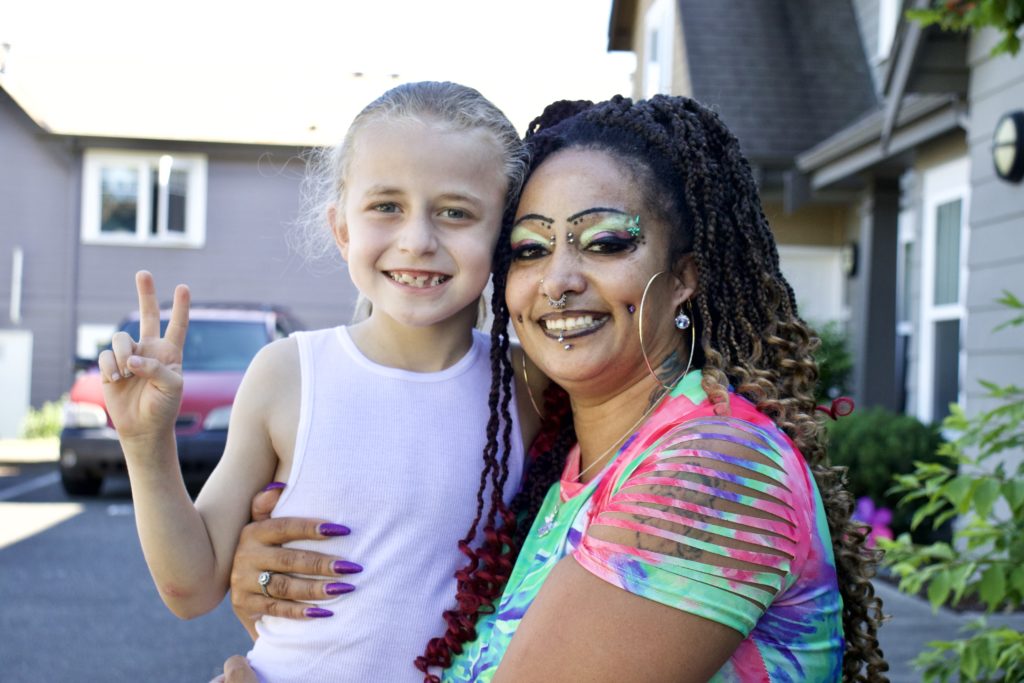 "The staff here helped me write my résume and look for resources online. They pointed me in the right direction, and took me step-by-step through what I needed to do to get the job I wanted," she shares. "It was extremely helpful."
Now, Holly has a job helping others who are struggling with addiction. She and her son have even moved into a place of their own.
Holly is currently planning to go back to school for counseling. To further help those in need throughout our community.
"I'm so grateful that I have a life that I can be proud of," she shares passionately. "If it wasn't for people who support the Mission, I wouldn't have had the chance to thrive, to be a better mom, sister, or daughter."
Will you give a gift today to help someone else in need step into a brighter future?
Your gift of any amount will help provide vital job training, one-on-one mentorship, and more to someone who's desperate for a new life!