Enterprise Initiative
New Project: Enterprise Initiative
Homelessness shouldn't be a re-occurring situation, but for many, it is. They make it off the streets only to become homeless again when they can't find sustainable employment.
To keep this from happening, we've launched the Enterprise Initiative. We are now partnering with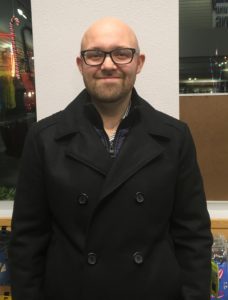 local business leaders to provide career opportunities, mentoring and employment skills to formerly homeless and addicted men and women.
The Enterprise Initiative builds small, innovative, scalable businesses that give employees an opportunity to activate their God-given potential. And it's working. Matthew, whose story you may remember, is the first client to join the initiative and he is thriving.
Only 9 months into the Enterprise Initiative…
 

10

business leaders are currently serving as mentors.

 

4

clients are in the program.

 

4

formerly homeless men and women have already started new jobs.